Foreword
We are pleased to present our first construction update of the year. 2020 was a challenging time, but the Alliance Investments team succeeded in spite of it all thanks to our ethos of hard work, determination to succeed and creativity which allowed us to continue providing our first-class service, keep winning awards and achieve more than ever before. Now, with light at the end of the tunnel and a brighter outlook ahead for the next 12 months, we are anticipating an even more successful year in 2021.
This optimism for the year ahead is embodied by the ongoing strength of cities in the North West such as Manchester and Preston. According to the Good Growth for Cities Index, Manchester has weathered the storm extremely well and is on course to see economic growth of more than 5% over 2021. Manchester saw property values rise more than 50% faster than the national average over the last 12 months according to Hometrack, and all indications from 2021 show this trend continuing.
Meanwhile, Preston has been named the best city in the region by Demos-PwC for the fourth year in a row, with particular strengths in
employment, work-life balance and housing costs to earnings ratio – keep an eye on your emails for our exclusive Preston launch which is coming soon. This is an emerging UK property hotspot which we are extremely excited about working in over the coming years.
The progress made on our developments so far in 2021 also backs up our belief that this will be an outstanding year. We are delighted to share more with you about both ongoing works and the continuing success of our completed residential developments. Read on below to find out how Oxygen and The Address are progressing.
Finally, tenancy rates are extremely strong at our completed buildings – including AXIS, Manhattan and Park Gate – demonstrating the quality of our product and the high appetite for our properties among renters. Have a look at our latest case studies for more information about our successfully operating buildings.
Thank you as always for your ongoing support, it is important to us, and we look forward to sharing more success with you over 2021. For now, please enjoy this construction update and don't hesitate to get in touch if you have any further questions.
Contents - In progress developments
Contents - Completed developments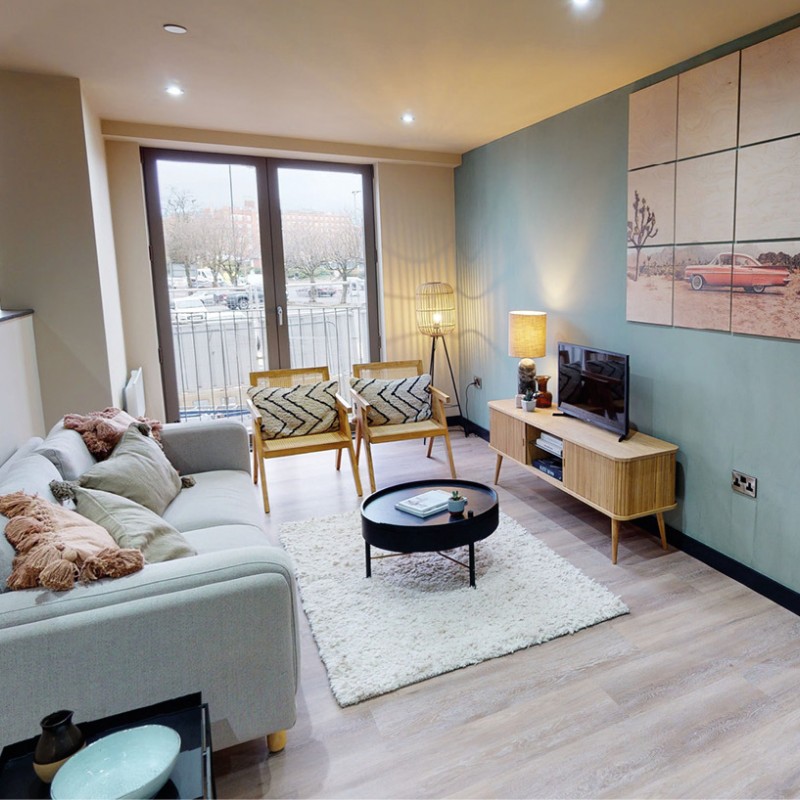 Oxygen
Roofing works at Oxygen have now progressed to all three towers, as has cladding installation to the two lift cores. Additionally, the façade at the 32nd floor penthouse level has been completed.
Tower crane 1 has been removed entirely from site and the infill works are underway where it once stood. Additionally, the external brickwork to the townhouse driveway walls is now nearing completion.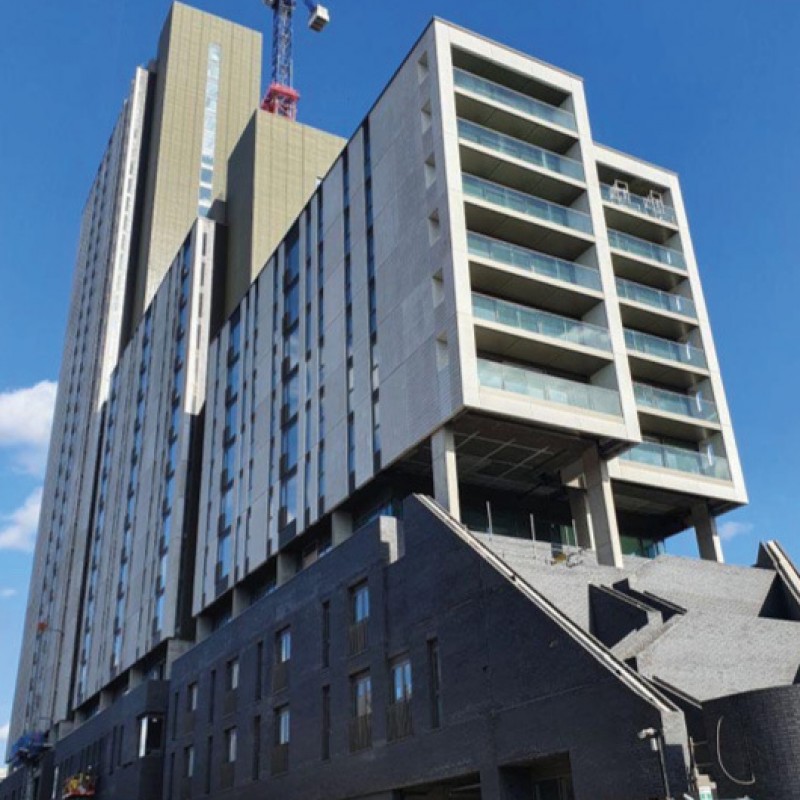 The internal fit out is progressing well across all three towers, with works now taking place up to level 30 of 32. Likewise, fit out of the Spa Level is underway, with mechanical and electrical installations, the swimming pool and plant room seeing notable progress this quarter.
Finally, lift installations have now been completed across the site and the lifts are operational.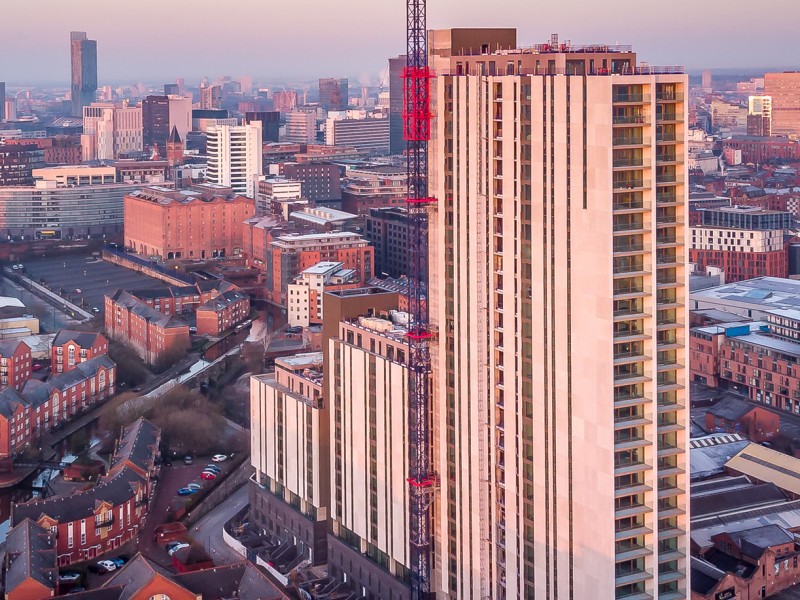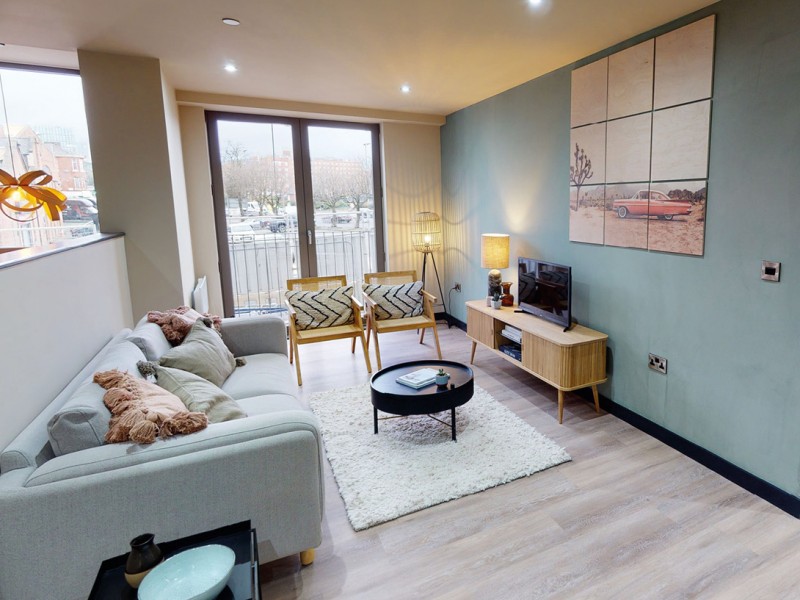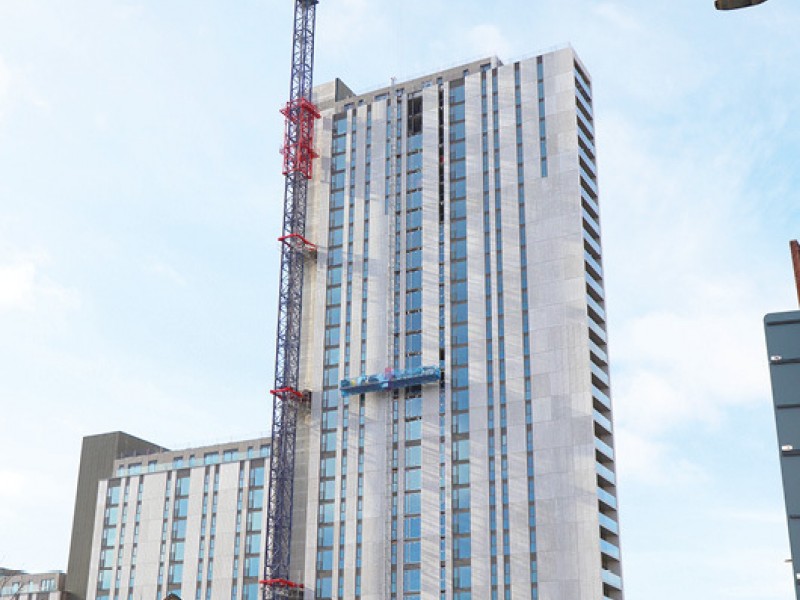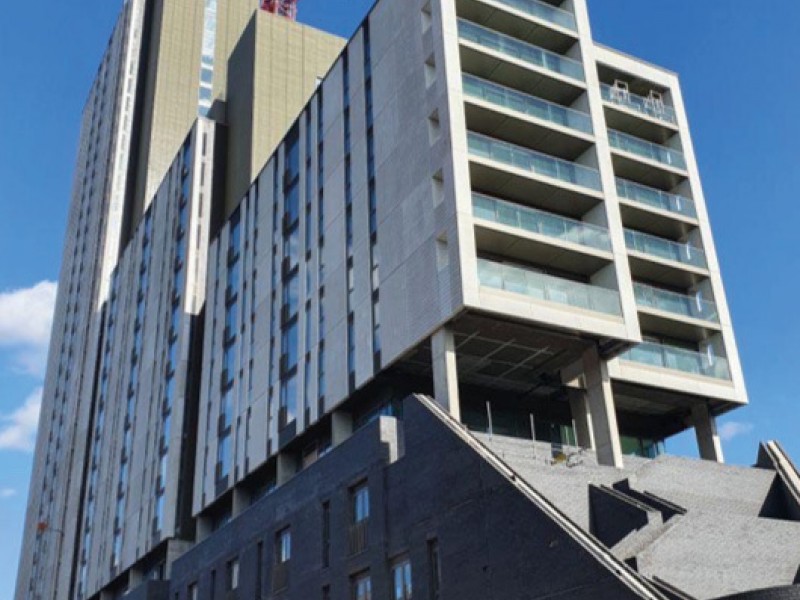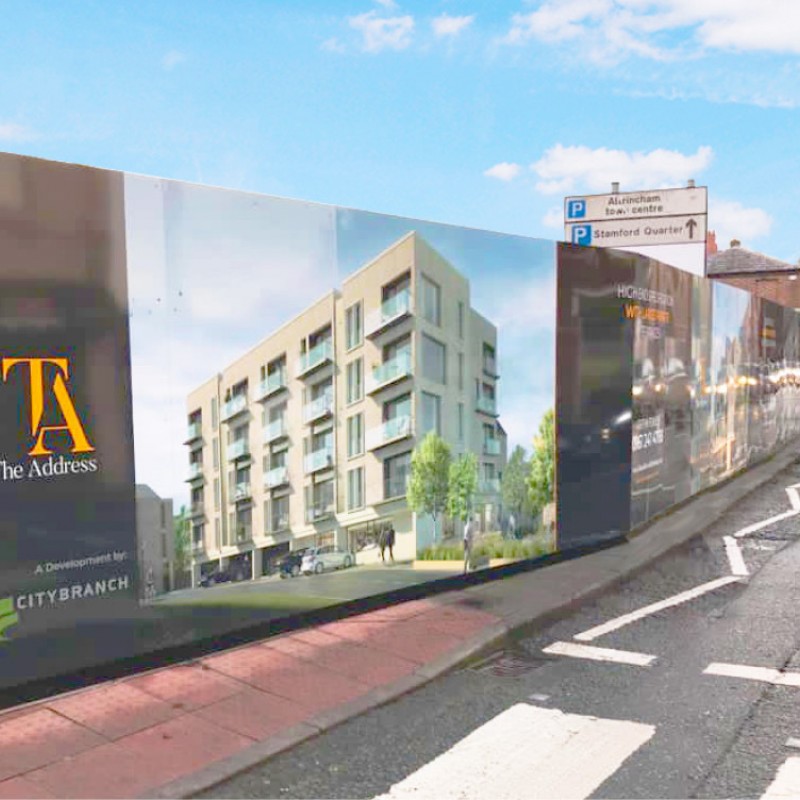 The Address
On-site works are progressing at Block A following an inspection by Electricity North West of the substation. All grouting and edge-trim works have been completed by Creagh. Initial off-site works have also begun for Block A.
We anticipate that substantial progress will be made over the next two weeks.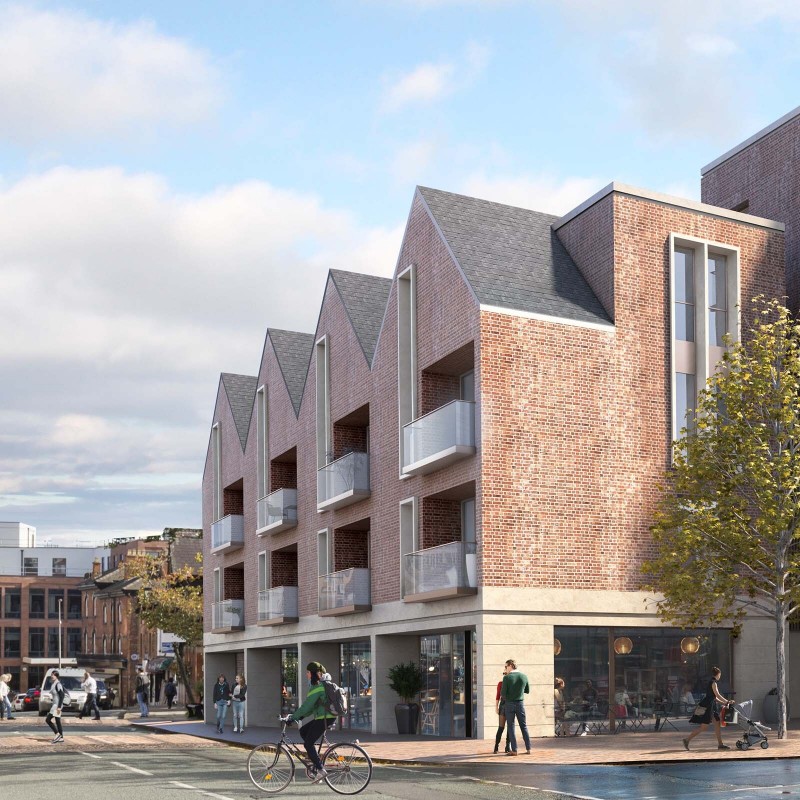 Electricity mains diversion works are being progressed by Electricity North West, and the initial structural works to prepare the buildings are being undertaken by the contractor – this includes pre-cast concrete slabs being made, structural steelwork being constructed and M&E containment work beginning.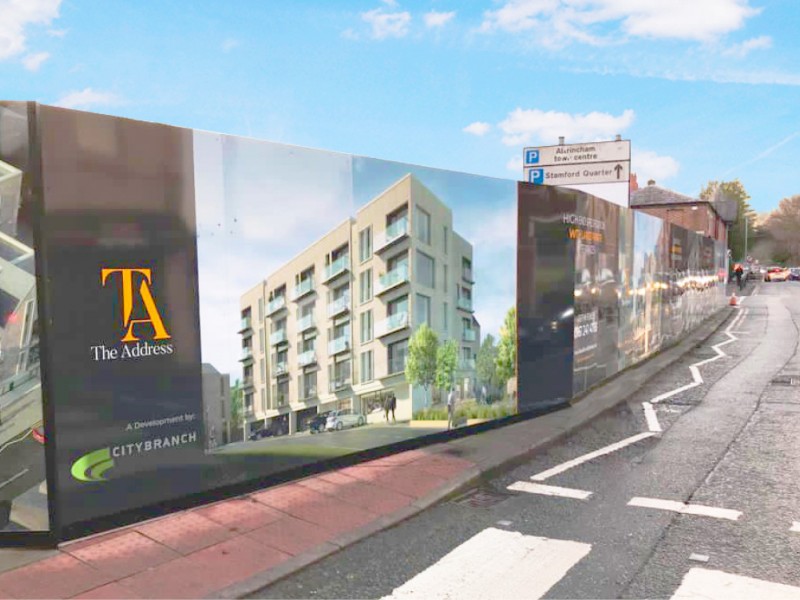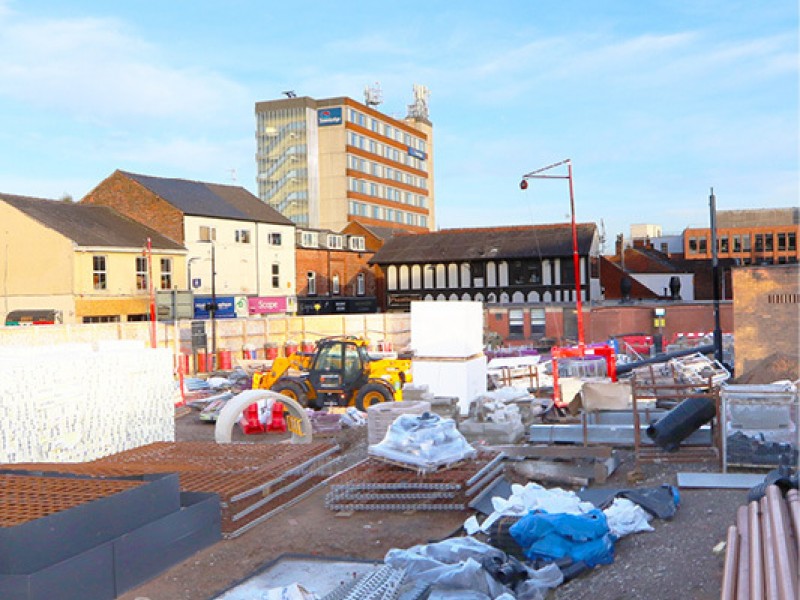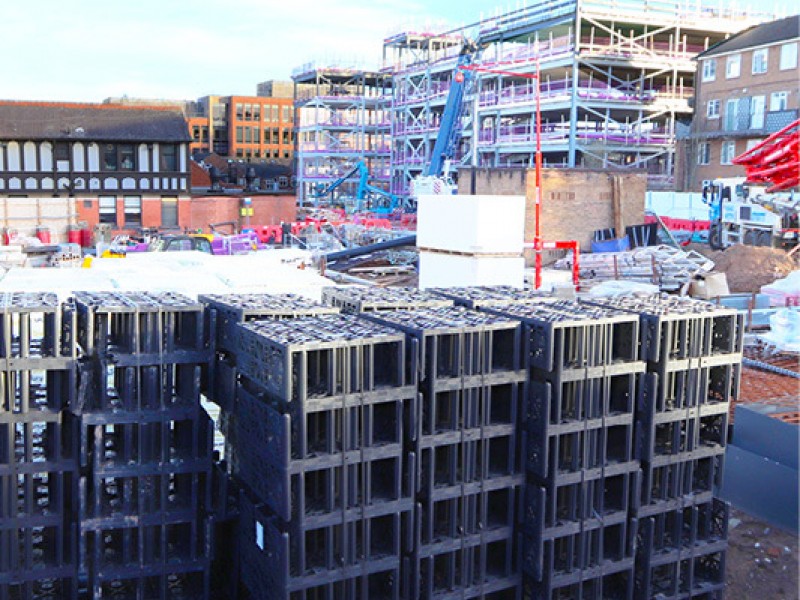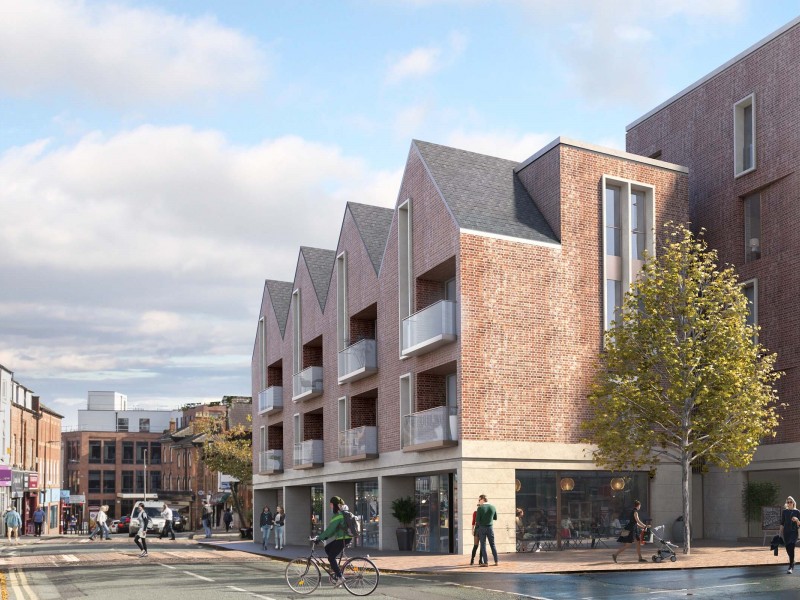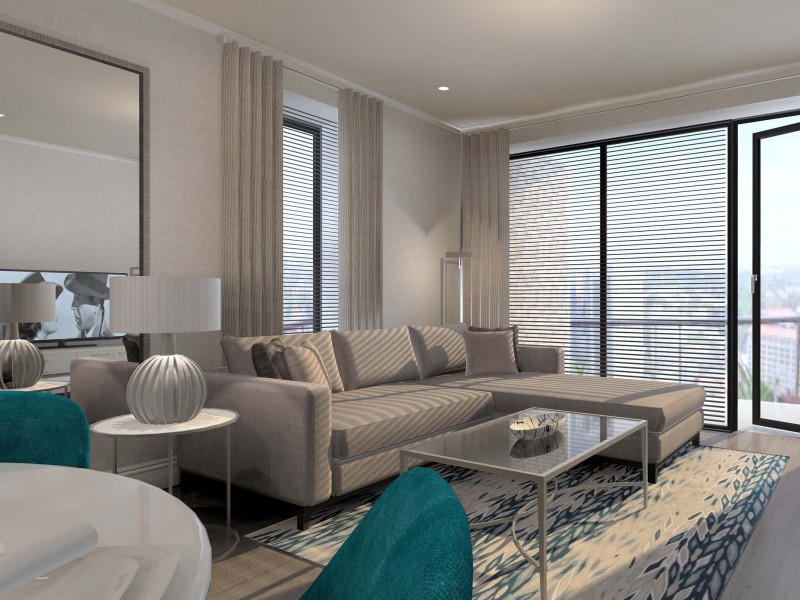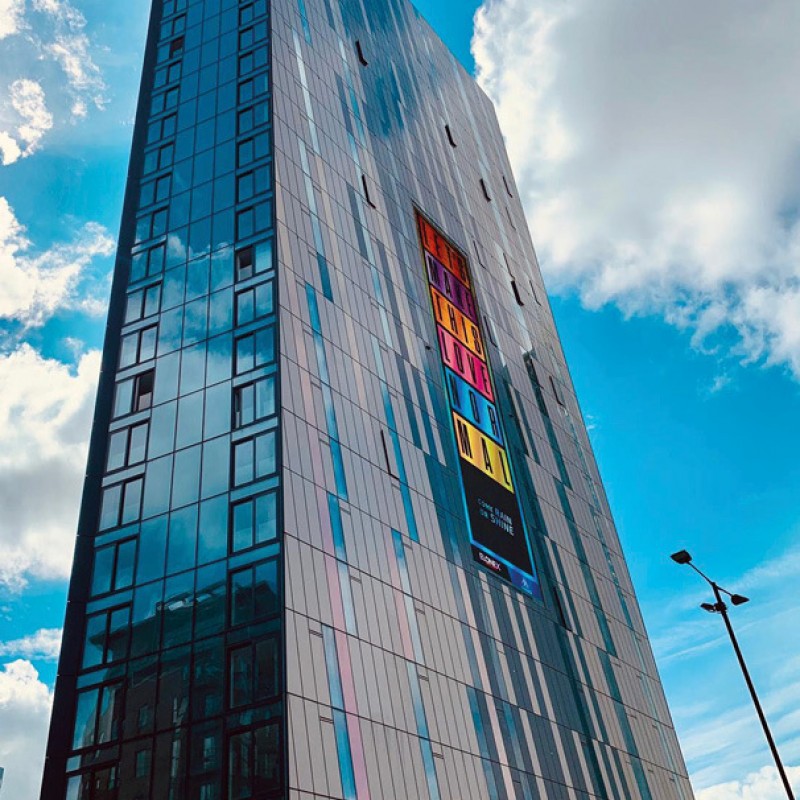 Case Study
AXIS
AXIS is Manchester's new icon, the perfect waterside home in the heart of the city
One year on from opening its doors, AXIS is more popular than ever. We were proud of the building when it opened and its reception from
homeowners and renters has been beyond even our highest expectations. In a short space of time, AXIS has become an iconic part of the Manchester skyline, winning awards and seeing incredible rates of demand.

Alliance City Living rental rate in AXIS: 100% within 6 months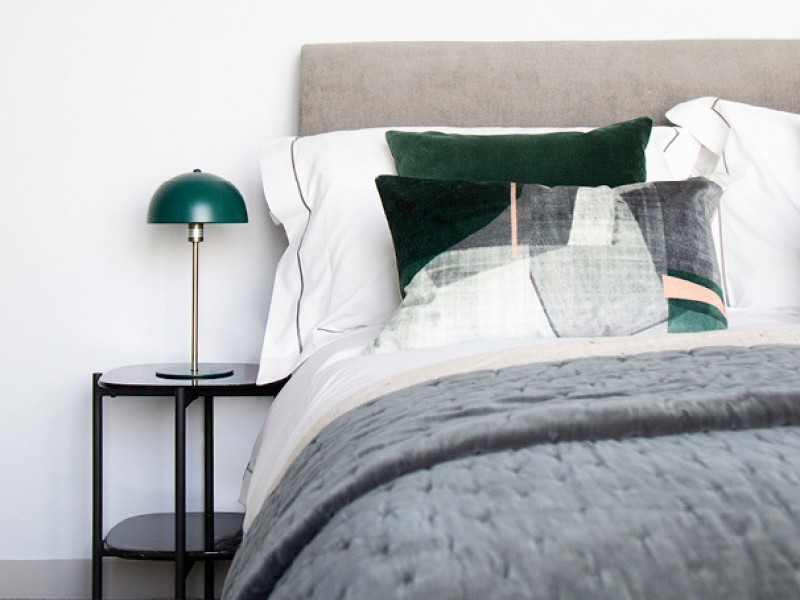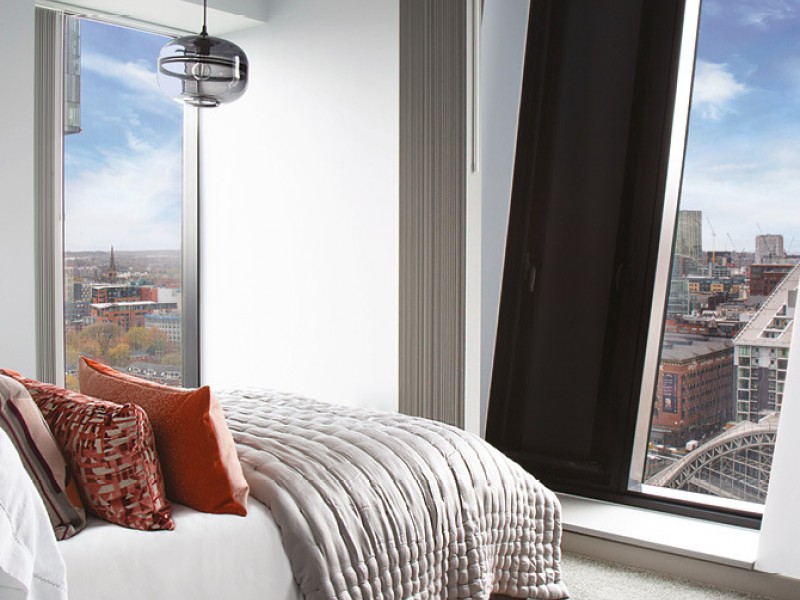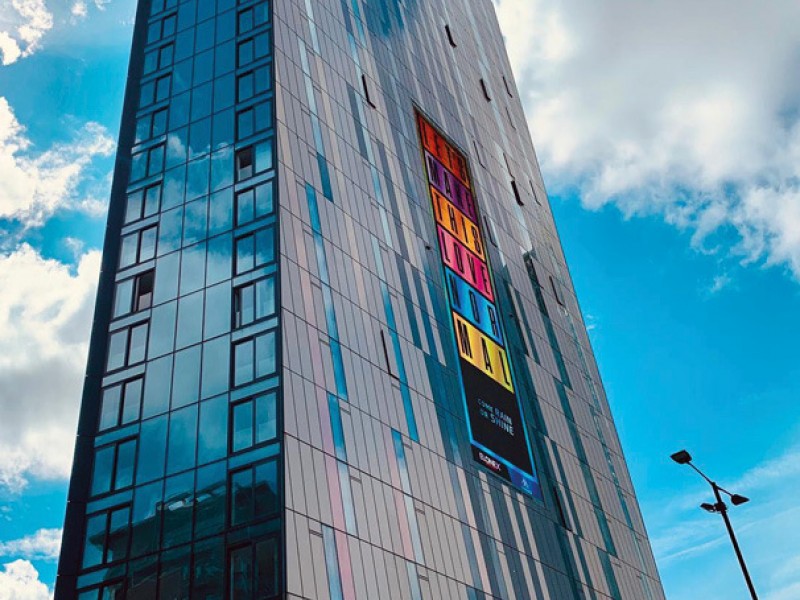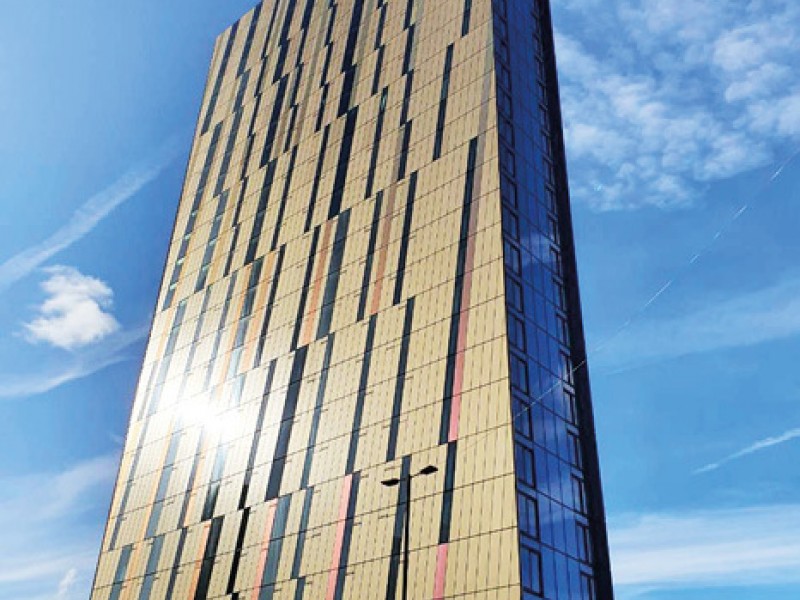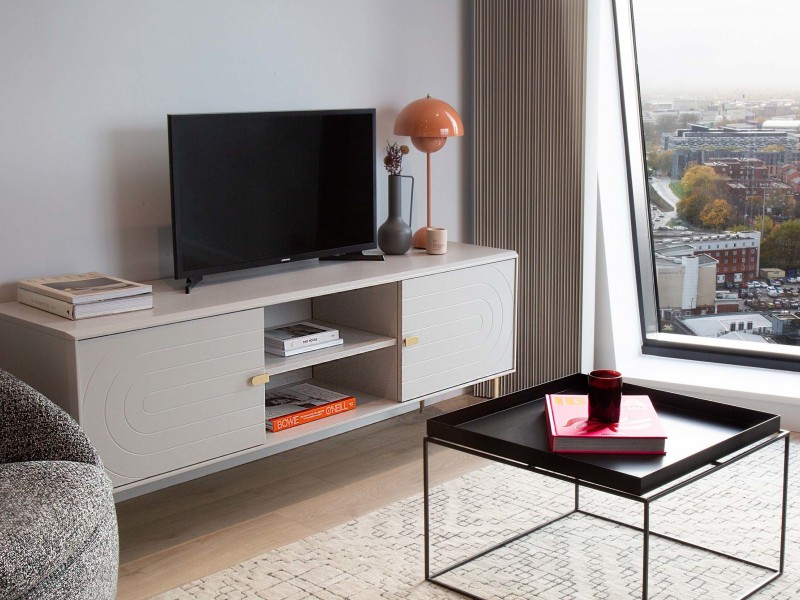 Case Study
Manhattan
Each home at Manhattan is thoughtfully designed and flawlessly executed with the very best finishes
Manhattan is another Property Alliance Group development that is celebrating its first birthday. As Manchester's most central luxury residential
building, Manhattan is a key part of the city's rental market and extremely popular with residents who appreciate its style, sophistication and tranquillity in the heart of the city.

Alliance City Living rental rate in Manhattan: 99% within 8 months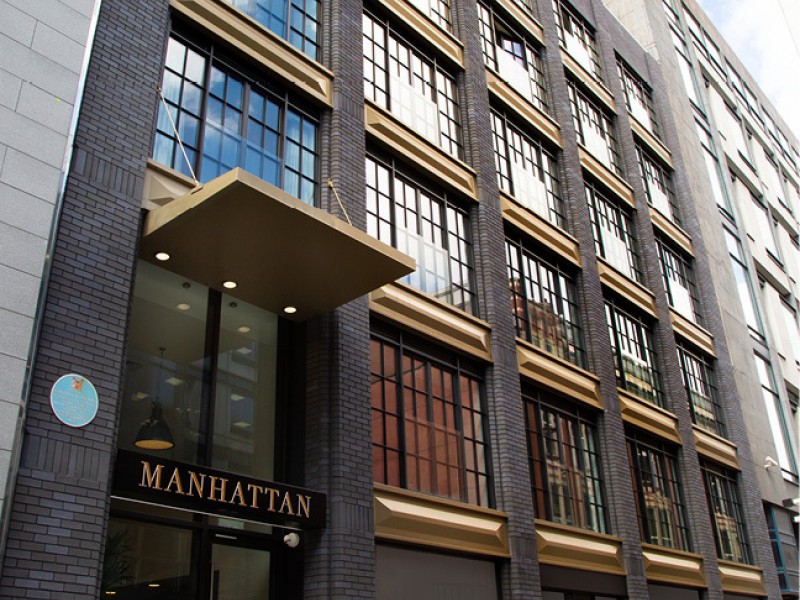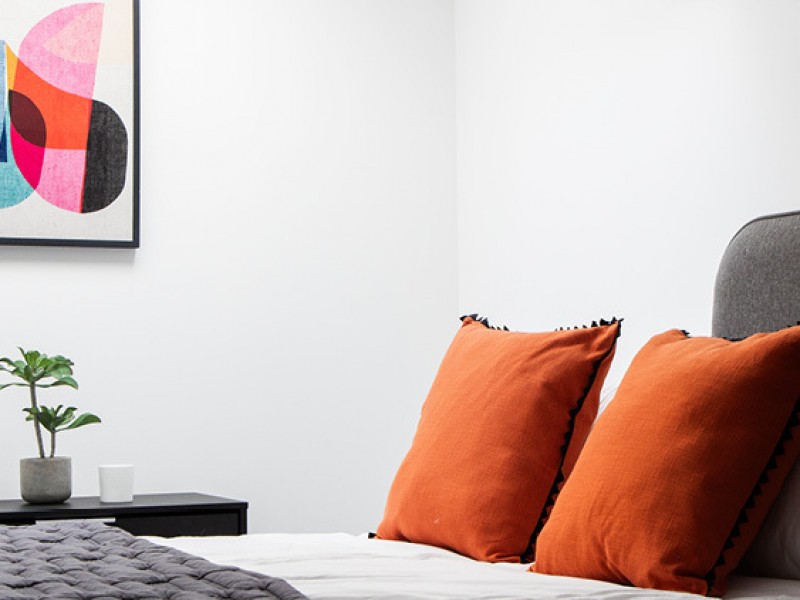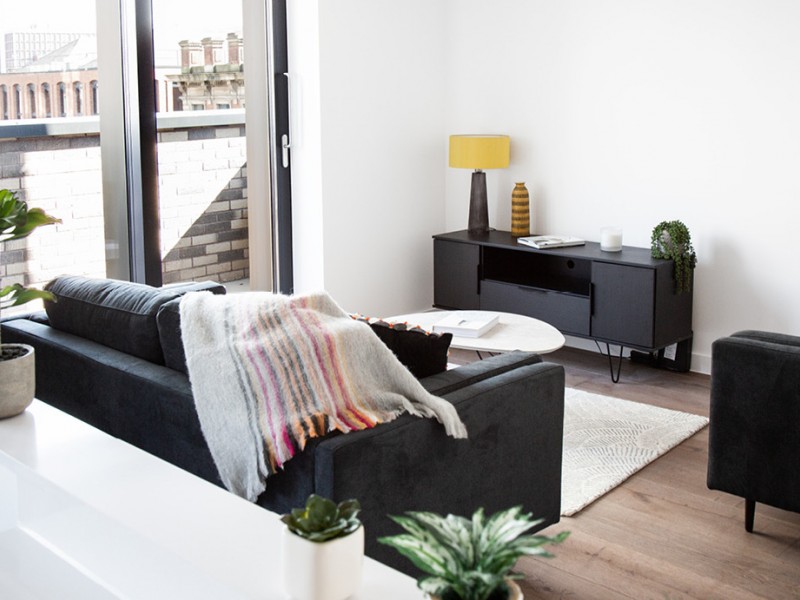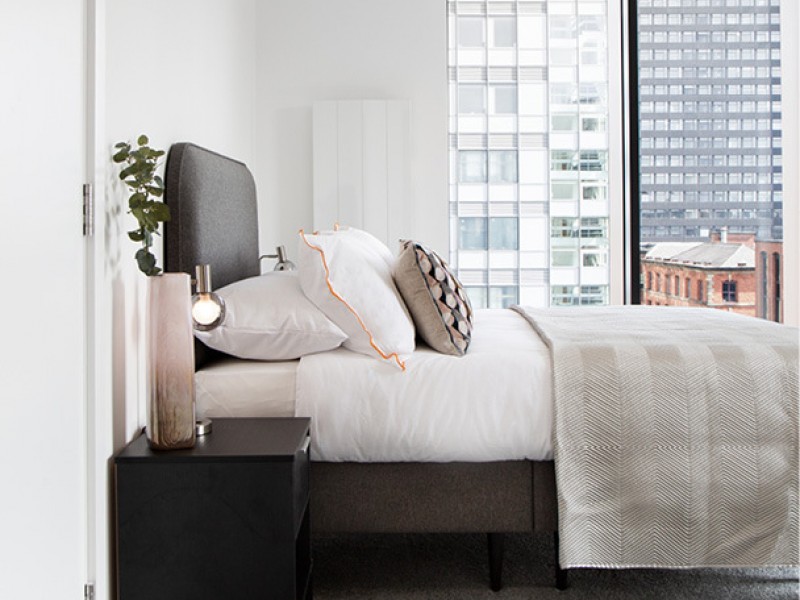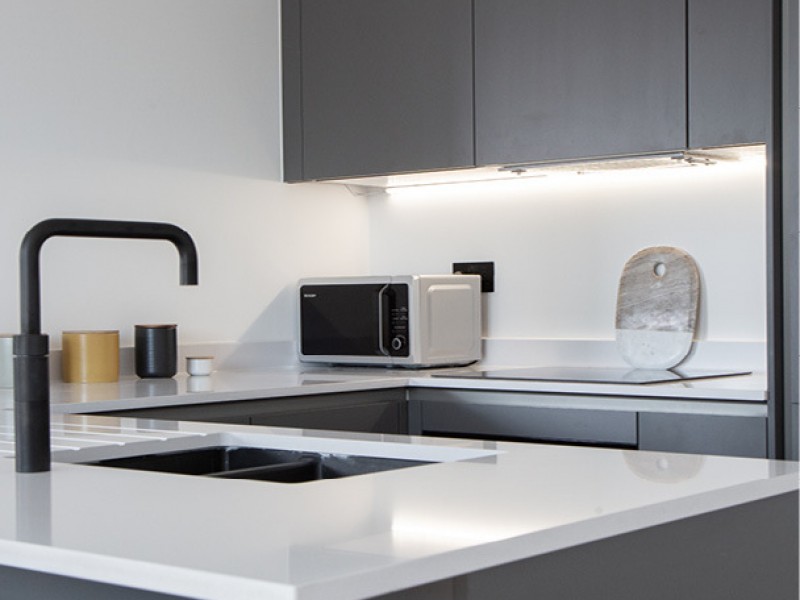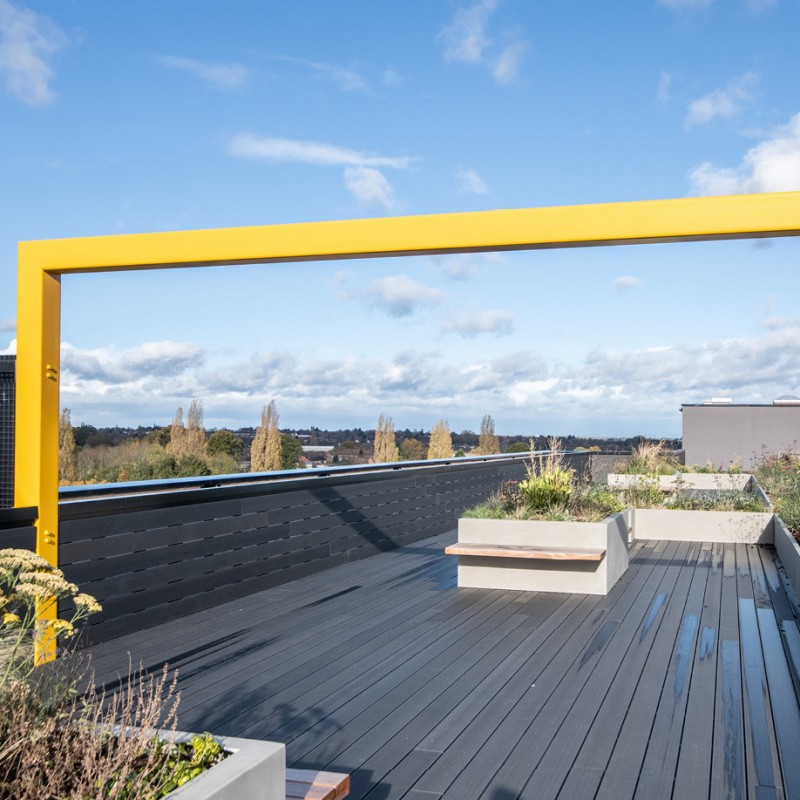 Case Study
Park Gate
Each home at Park Gate features bespoke designs and is bursting with character.
While Park Gate is located in a different city to our other completed developments, it shares a level of quality and luxury which marks it out from the competition. From its location in one of Birmingham's most popular suburbs – Sheldon – Park Gate's premium living has proven so
popular with tenants that many have expressed their desire to stay in the building indefinitely.
Alliance City Living rental rate in Park Gate: 80% in four months